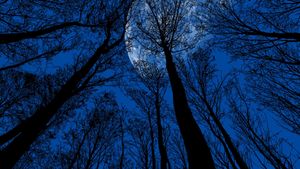 Biography   
For many years David Holler has been part of the Swiss music scene working as a singer, songwriter and music producer. He's co-written many songs with major artists and industry notables such as Grammy Nominated producer Ben Mühlenthaler, Stephanie Heinzmann, Anna Rossinelli, Luca Hänni, Roman Camenzind, Pele Loriano, D.J. Bobo, Chris Von Rohr, Reto Burrell, Mr. Da-Nos, Johnny Rivers, Supertramp's Bob Siebenburg and French movie star Arielle Dombasle. David also co-wrote 'Voice of Freedom' with Grammy Award winner Angélique Kidjo. In 2004 and 2005, he co-wrote 15 songs which appeared on 3 consecutive Number 1 albums. 
In 2017 his album 'Offline Friends, established himself as a recording artist/producer in his own right. His debut single 'When You Were Still In Love With Me,' went on to be one of the most played songs on Radio Swiss Pop that year (over 1.5 million listeners a day). His song 'Odeon' was a featured story in the well-known newspaper '20 Minuten', and has been on the Radio Swiss Jazz play list for over 10 years. His song 'Drive On' feat. Grammy Award Winner Brent Mason (co-written by Daniel Marbot) was also one of the most played songs on Country Radio Switzerland. David was also the personal vocal coach for Roger Federer and his 9 choir singers for the popular 'Sunrise We' telecommunications commercial 2020.  
FAMILY HISTORY  
David's father Dick Holler is a 2-time BMI Award winning songwriter who's written songs for Ray Charles, Marvin Gaye, Cher, Whitney Houston, Bob Dylan and others. His song 'Snoopy Versus The Red Baron' was also featured in Quentin Tarantino's 'Once Upon A Time In Hollywood.'  In 2007 he was inducted into the Louisiana Music Hall of Fame. His composition Abraham, Martin and John is an American standard which has also received a special BMI award for having surpassed 5-million radio plays.  
NEW SINGLE:
'A Mountain On The Moon.'     
'David's new single A Mountain On The Moon' was co-written with legendary singer-songwriter 'Lobo,' who's known for his chart-topping hits, including 'I'd Love You To Want Me,' which spent 13 weeks at #1 in Germany and 11 weeks at #1 in Switzerland. David first met Lobo when he was 10 years old; his father wrote several songs on Lobo's first album which featured UK #1 'Me And You And A Dog Named Boo.'
Fast forward, Lobo asked David if he'd like to write music to a lyric he'd written titled 'A Mountain On The Moon.' Of course David graciously accepted the chance to write with his childhood idol. When Lobo heard the music David had written, he was adamant that David sing the song and release it as a single. Recorded and produced in Seebach ZH, David plays all the instruments and provides all the vocals. A very radio friendly ballad that's bound to pull a few heartstrings.
And the beat goes on...